A&Eagle for Anheuser Busch

Acrylic & terra cotta on beechwood panel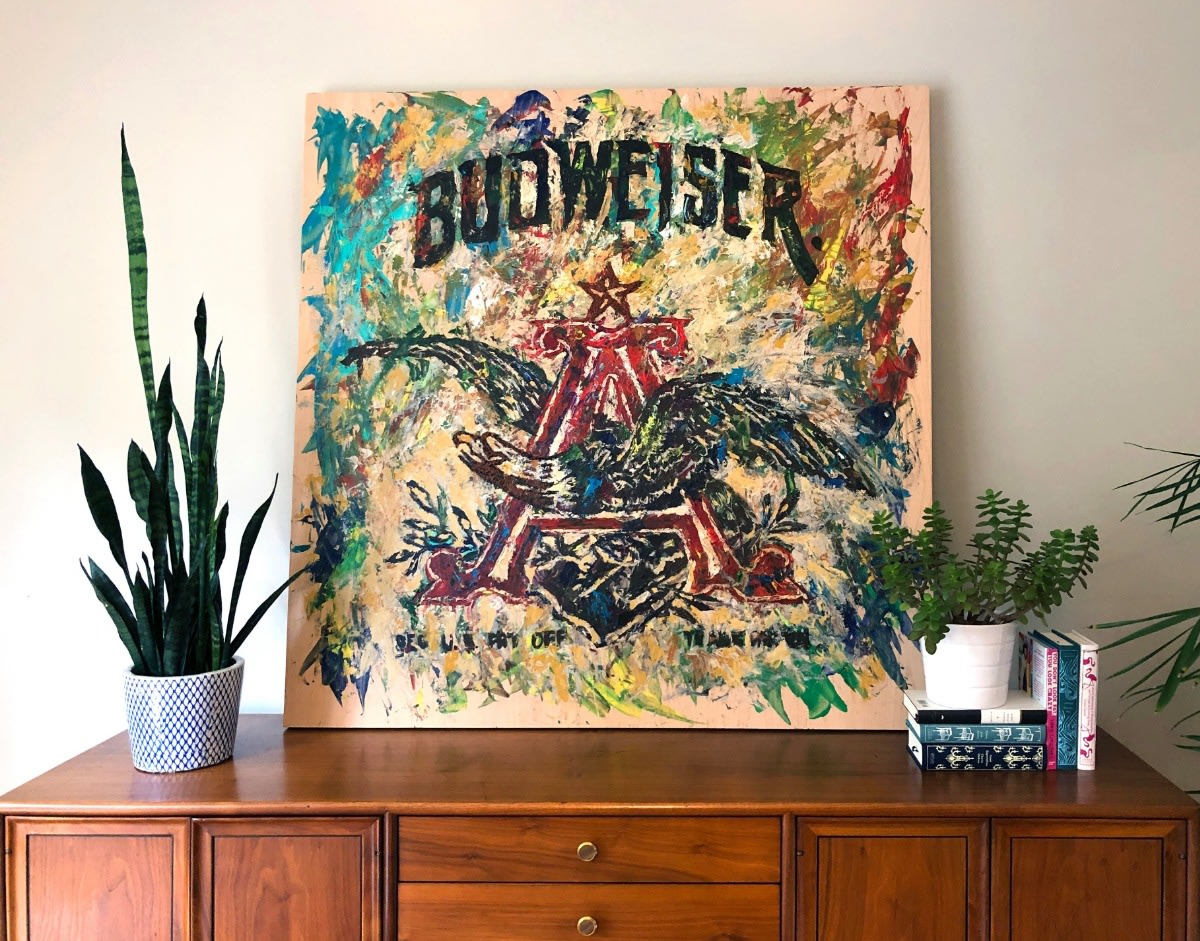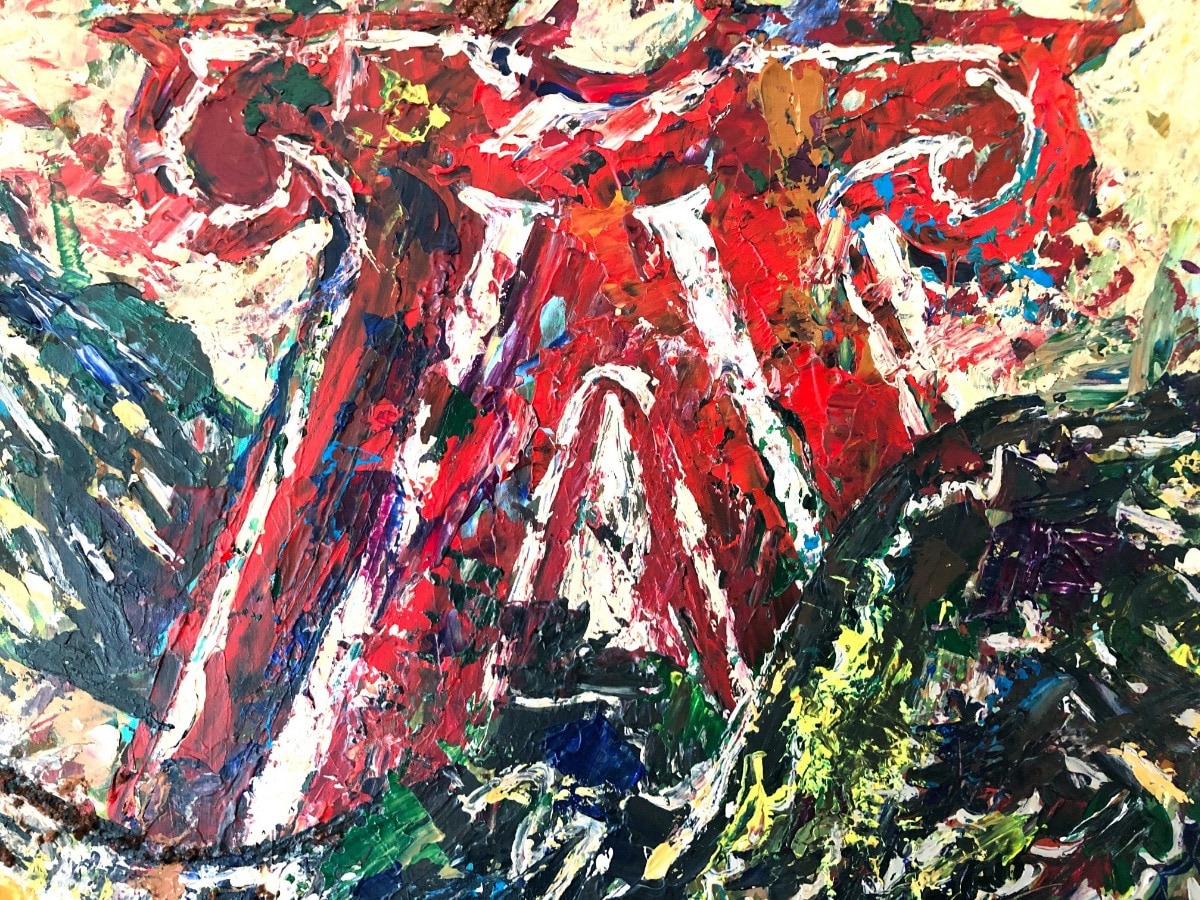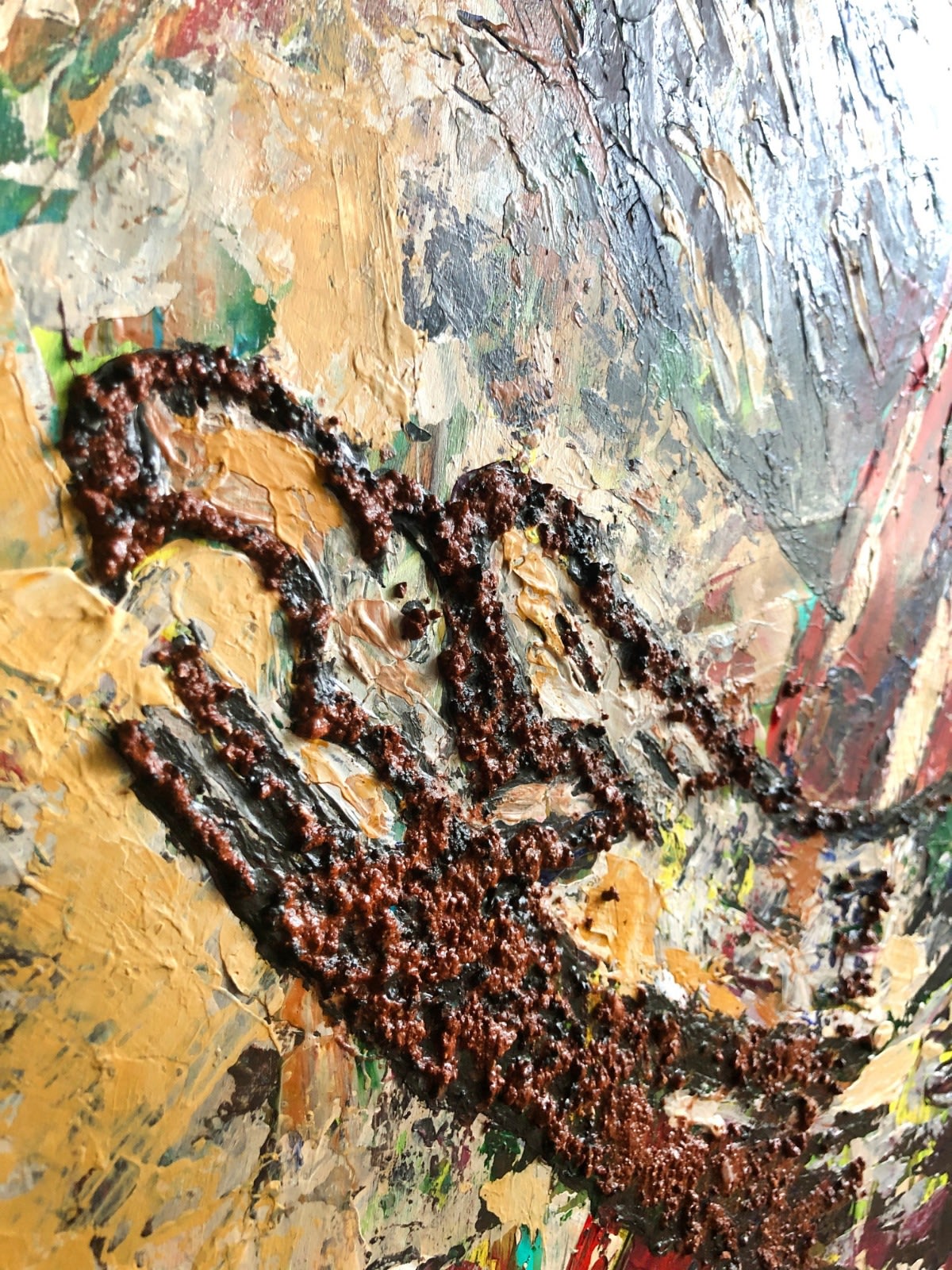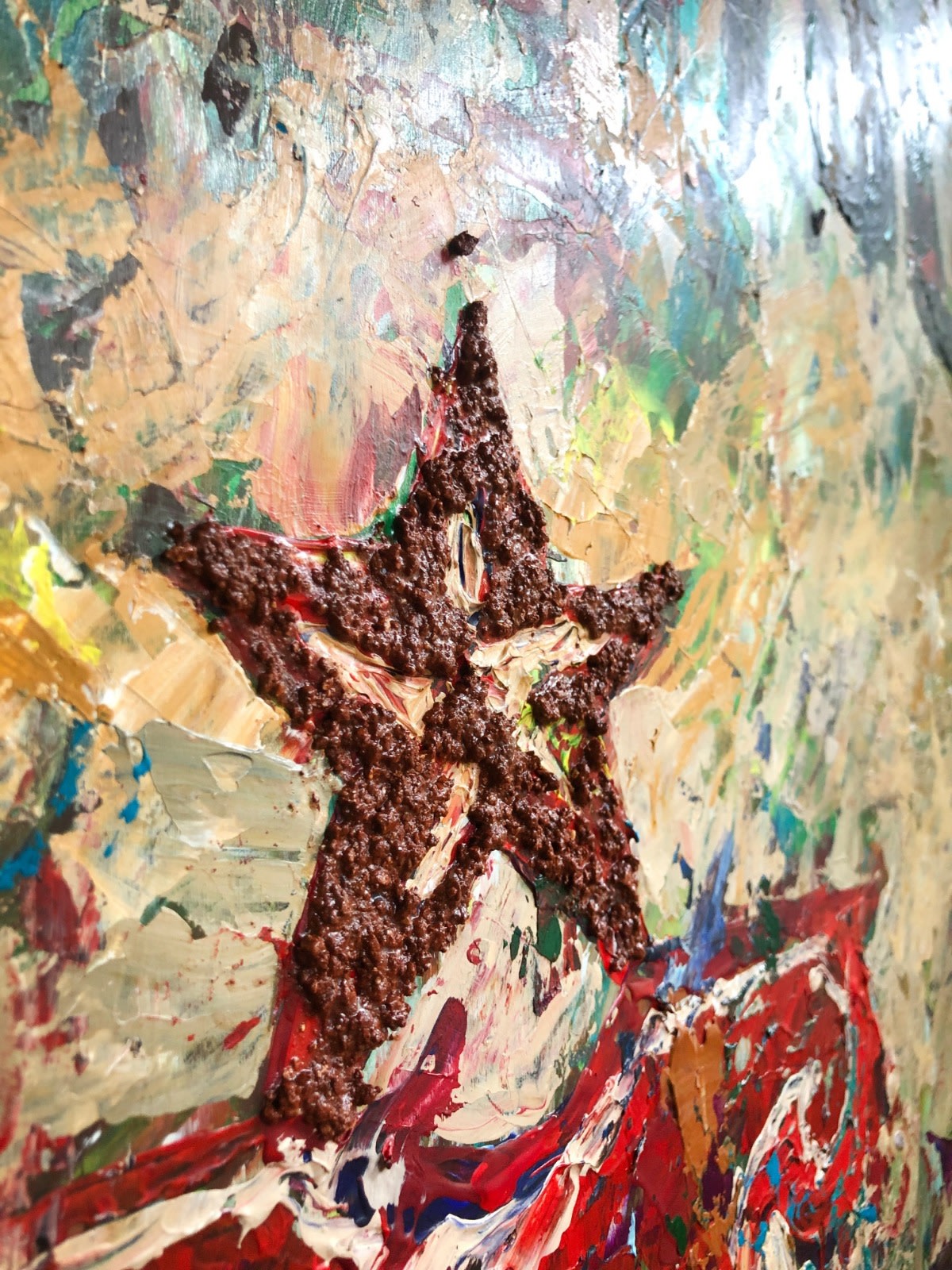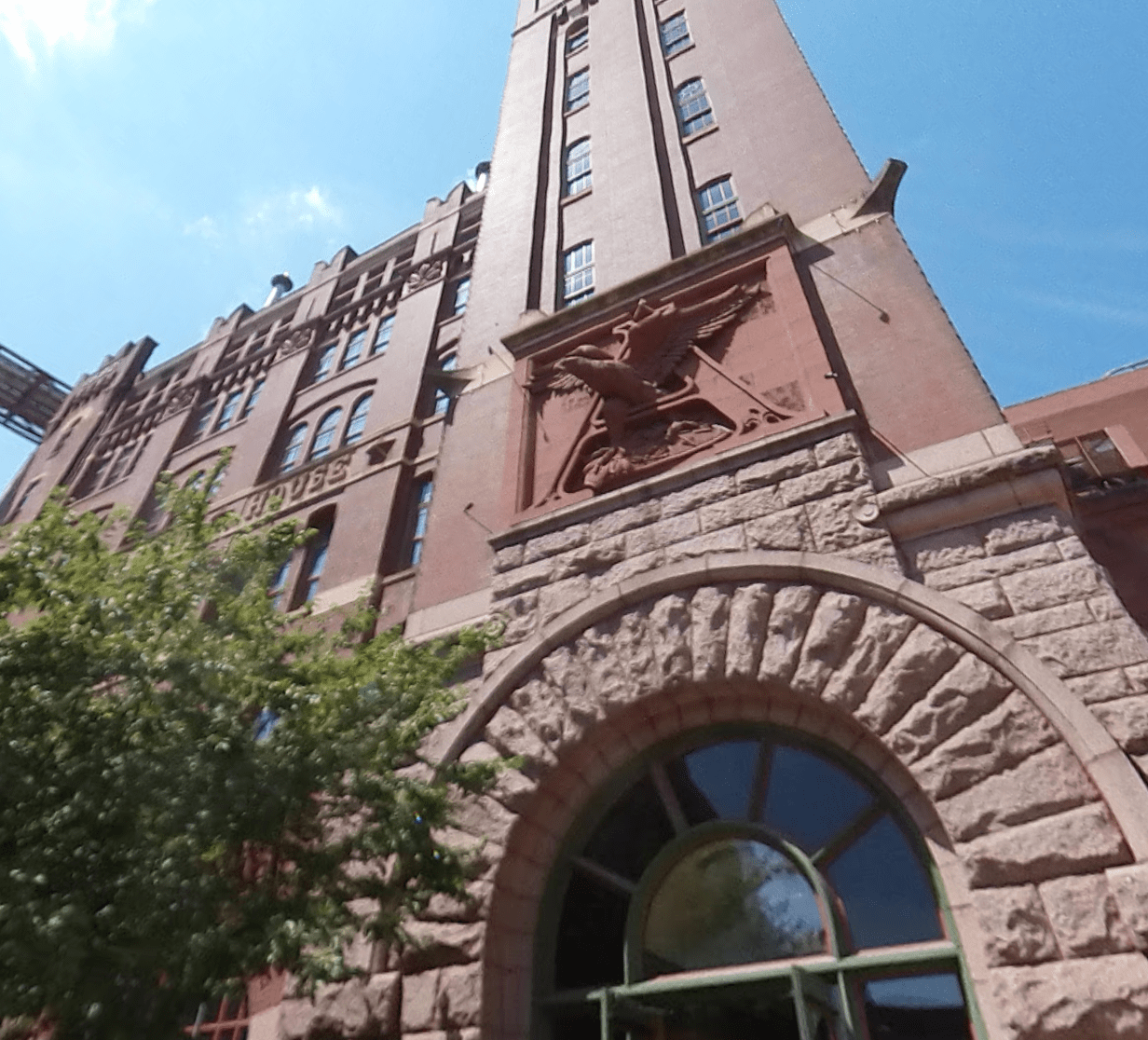 Because I am from St Louis, I was particularly tickled by the opportunity to work on this Anheuser-Busch "A&Eagle" symbol.
During a tour of the brewery, our guide was explaining how one of the original terra cotta eagles overlooking the entrance to the brewhouse had been struck by lightning earlier that year and broken.
The original St Louis campus is largely made up of brick and many terra-cotta eagle sculptures and reliefs throughout. Ever the optimist, I asked if anyone had happened to save the broken material.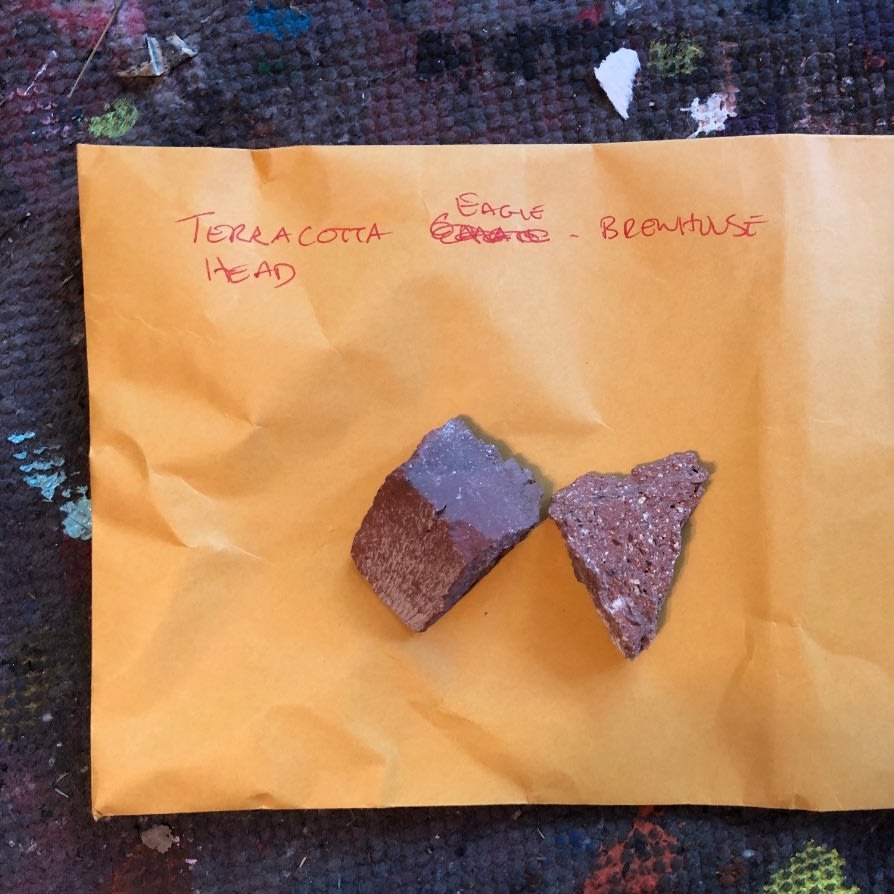 Lucky me, they found the remnants of that broken eagle and sent me a hunk. I carefully ground it up, combined it with a clear adhesive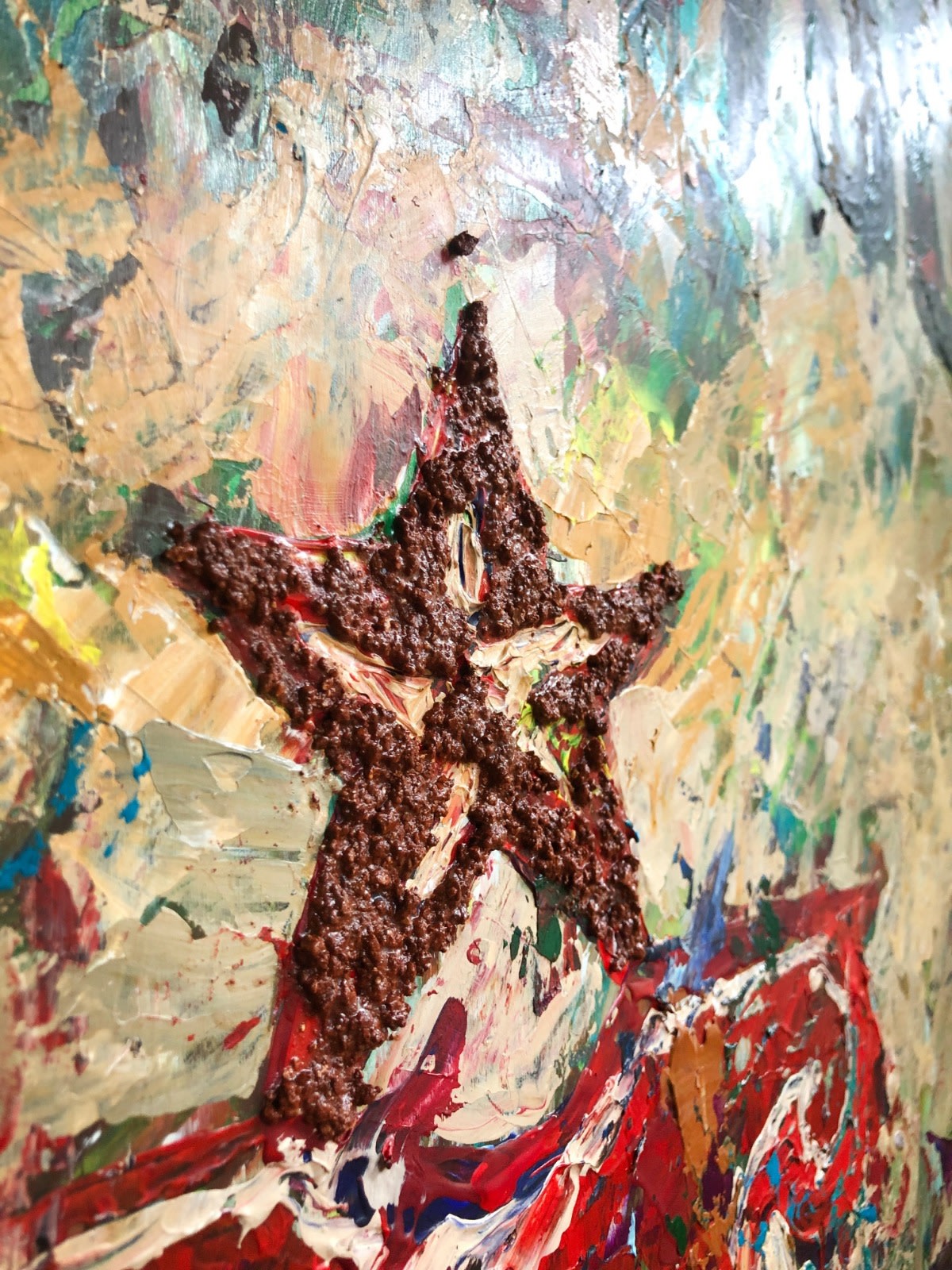 This reddish-brown texture in the eagle's head and the star above the "A" is the very terra cotta from the eagle's head.
This element of the stone and its color in combination with the throwback-style Budweiser logo deeply connects the piece back to the very early roots of Anheuser Busch in St Louis, where it all started.