Bookings Reopen in 2023.
Thank you for your interest in a commission.
Current Pricing:
starting at $6500
Final pricing determined by size, research needs and image complexity.
Text 913-735-5179 or click below to email your project idea and to be the first to know when commissions reopen!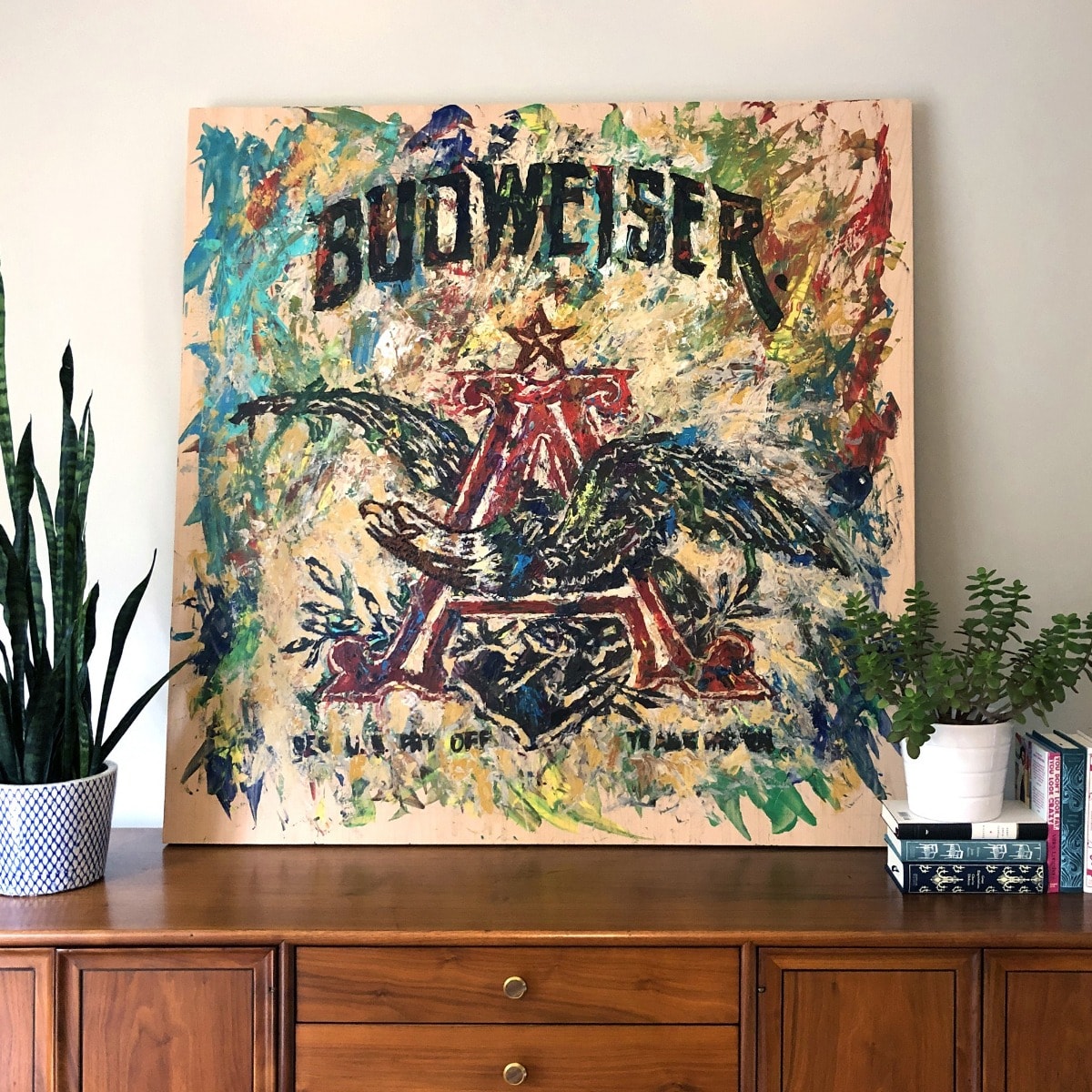 Anheuser Busch // A&Eagle
Learn what historic material from the walls of the Brewhouse are mixed in to this painting.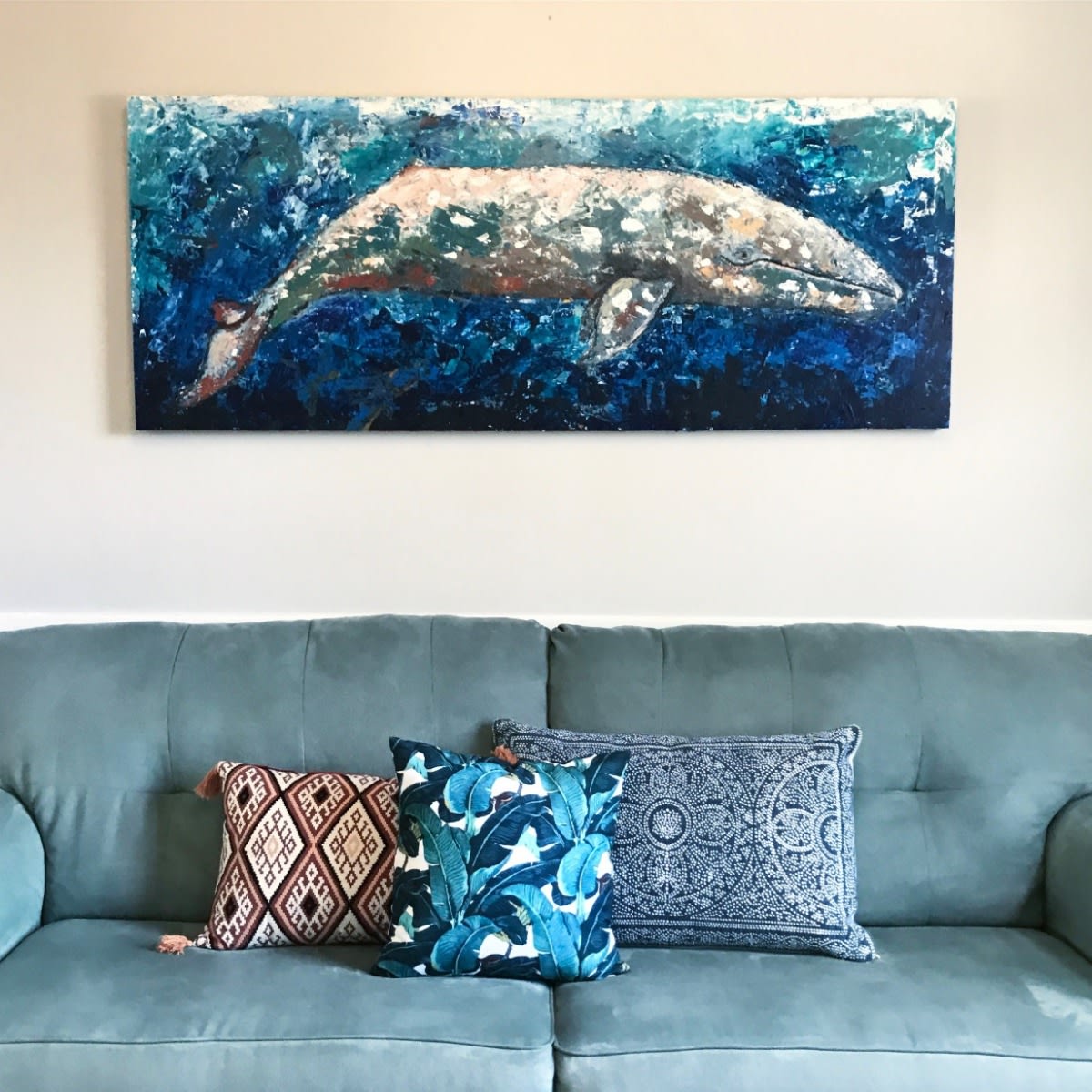 The Traveler
How this Pacific Coast beauty connects to the story of its owner.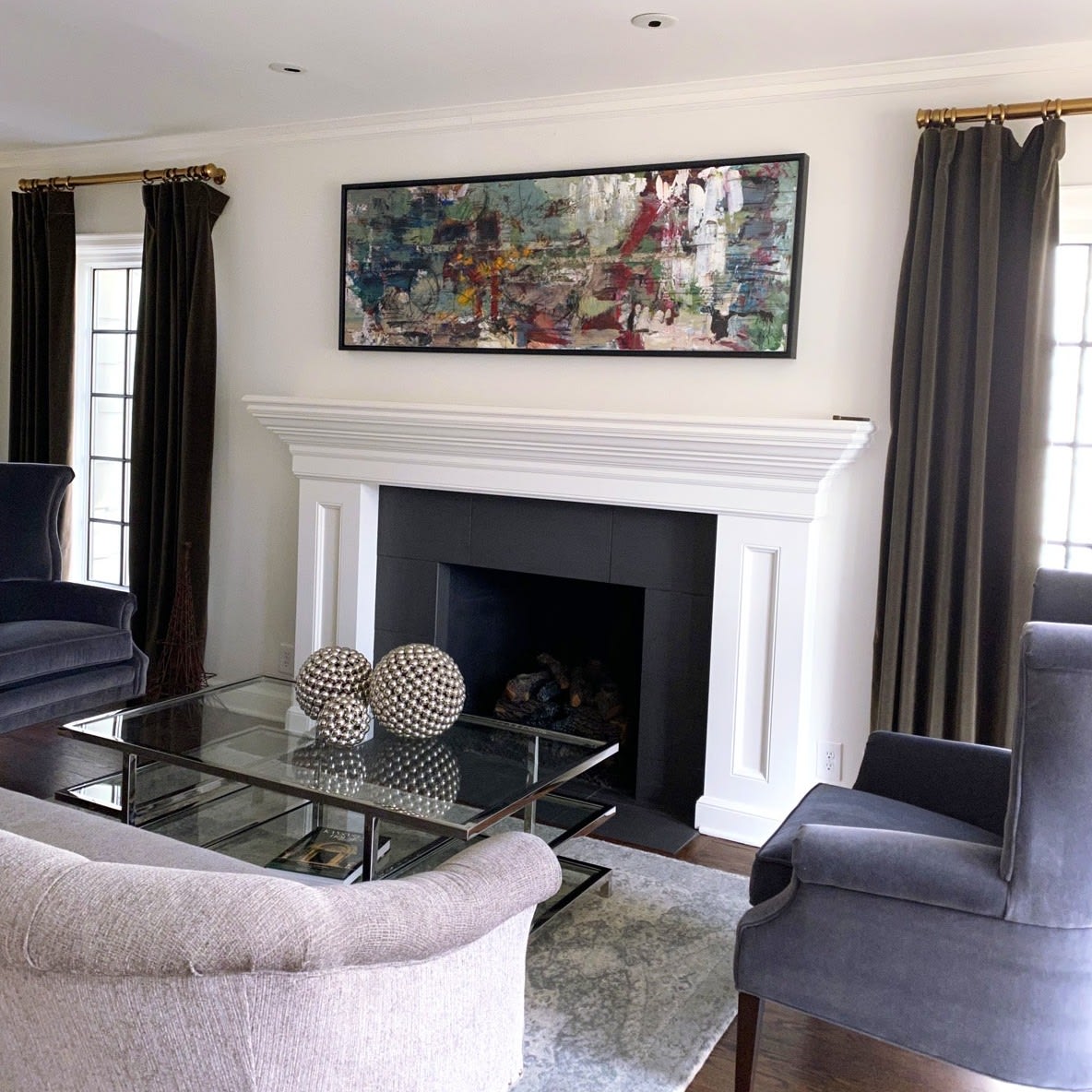 bonus time
Why interviewing my collectors is so important to the commission process.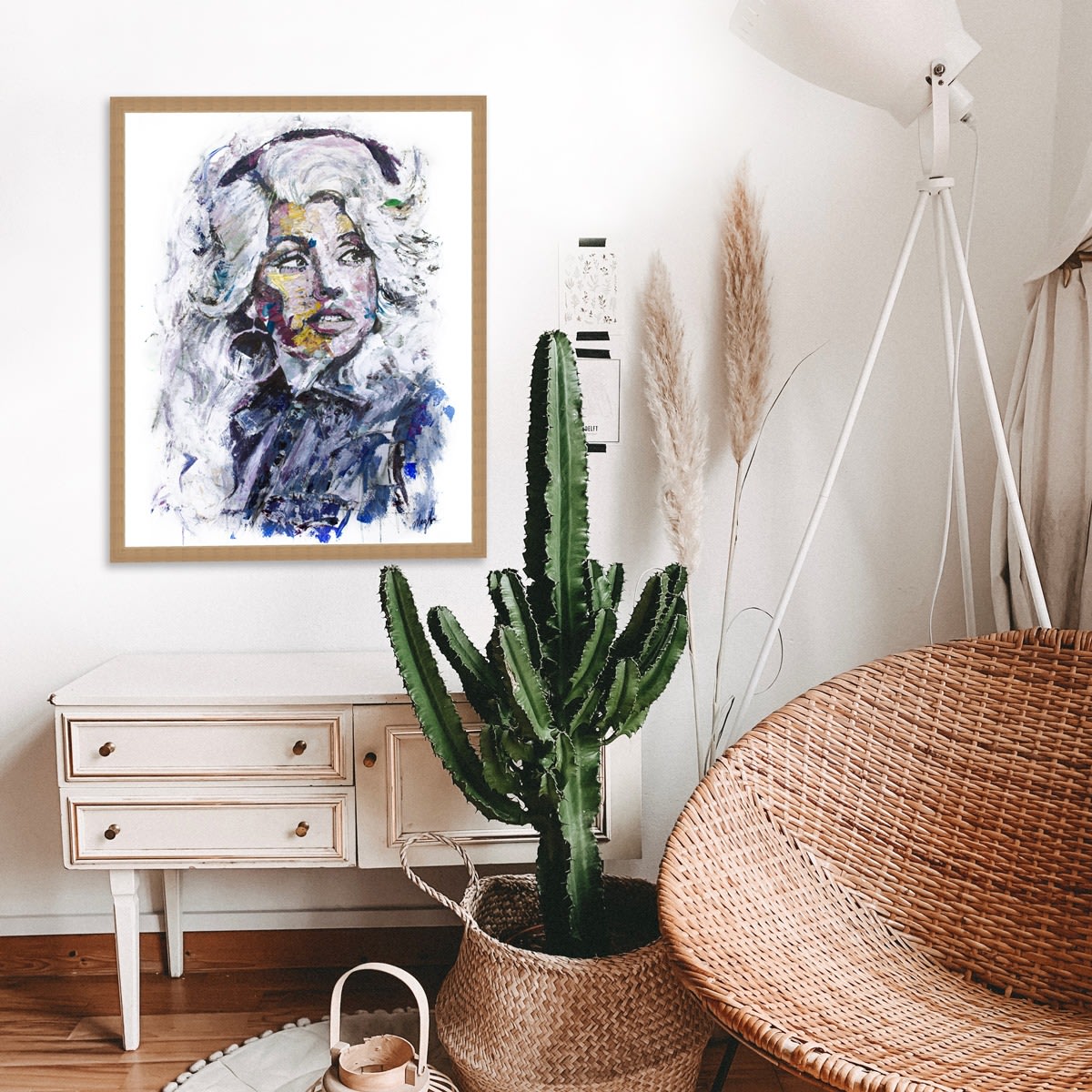 dolly
How and why we chose this particular image of Dolly for this special collector.
01
ONE OF A KIND
A commission is yours and only yours. I will never make print reproductions.
02
PERSONAL
The piece is designed from your story, incorporating your personal artifacts.
03
PERFECT SIZE
A commission is custom-made to fit and coordinate with any space.
Alchemy in Action
I am known for mixing rare and unorthodox elements physically into and onto my paintings (like diamonds and Super Bowl confetti, to name a few). I transform personal treasures, mementos and ideas into your piece of art.
I may physically incorporate these items by mixing them with paint, burning them and using their ashes, attaching them with glue, or a million other ways.
Or, I may incorporate them symbolically via imagery, numbers, words, etc. onto the piece with paint and ink.
Be it the strange, the sentimental, the delicate, there are few limitations in this collaboration. As my muse, I challenge you to challenge me right back and bring your untamed ideas to the drawing board.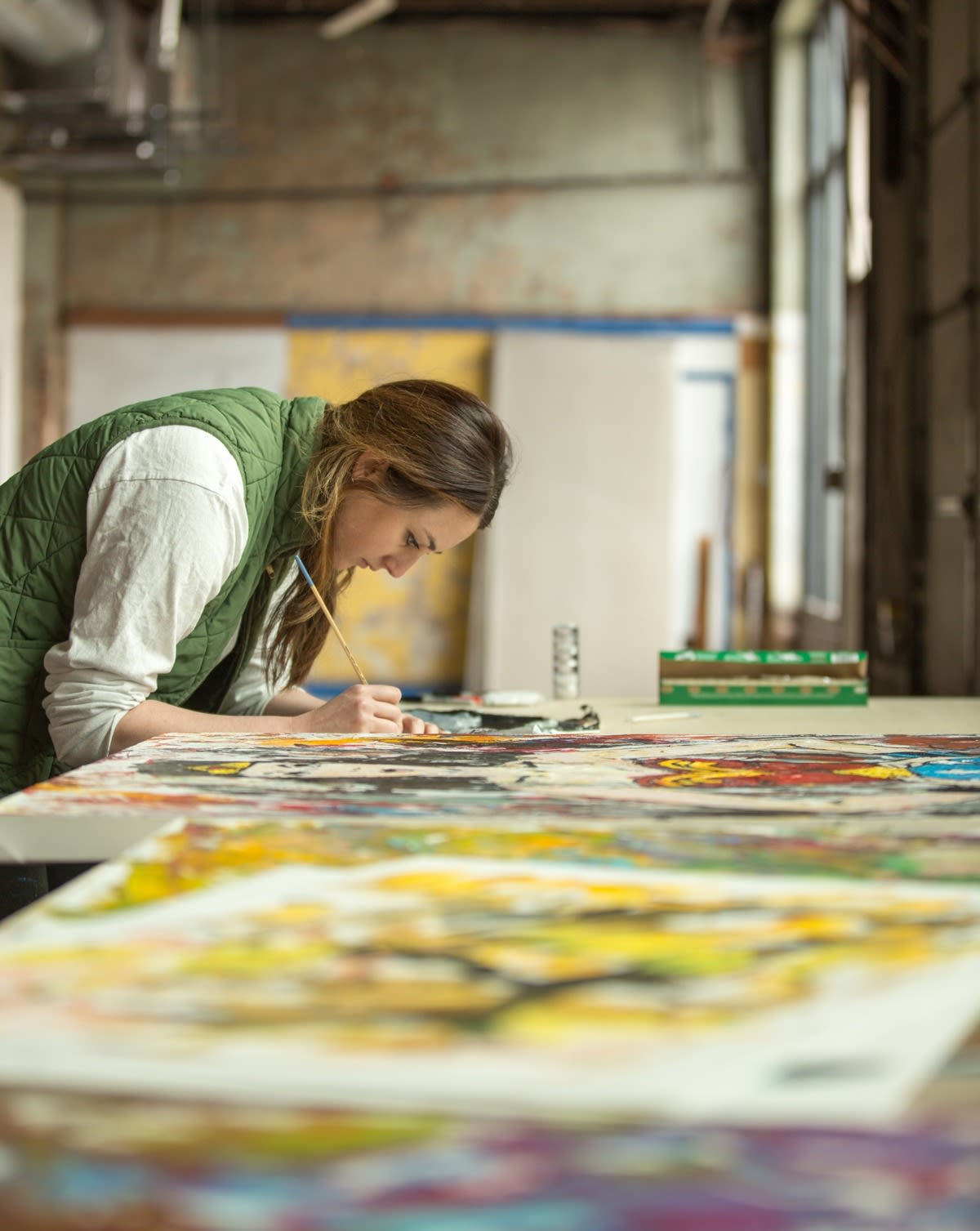 I also work with corporate brands to create lively paintings of their logos or company iconography. With 12+ years spent as a branding expert prior to pursuing painting, I have an intimate appreciation for the care required to maintain a brand's visual integrity.
The end result is a vibrant and dimensional artwork that breathes live into often-flat logos by incorporating both painterly texture and real, physical pieces of your brand's story right into it.
Read the A&Eagle case study for Anheuser Busch here.
Watch me talk more about the commission process below.
first timer?
Many of my commissioners are people and businesses who aren't veteran art buyers.
I love this, because it gives me the distinct pleasure of dispelling the myth that art-buying is stuffy and intimidating. Art should fill our spaces with joy and meaning by remind us of the things we hold dear. The process of buying art should be no different.