The Traveler
Acrylic on canvas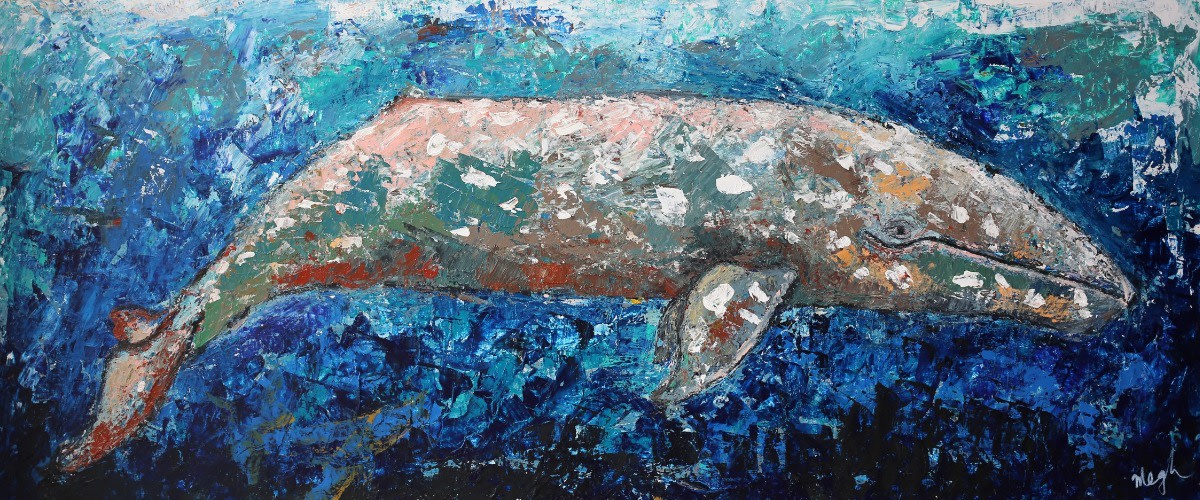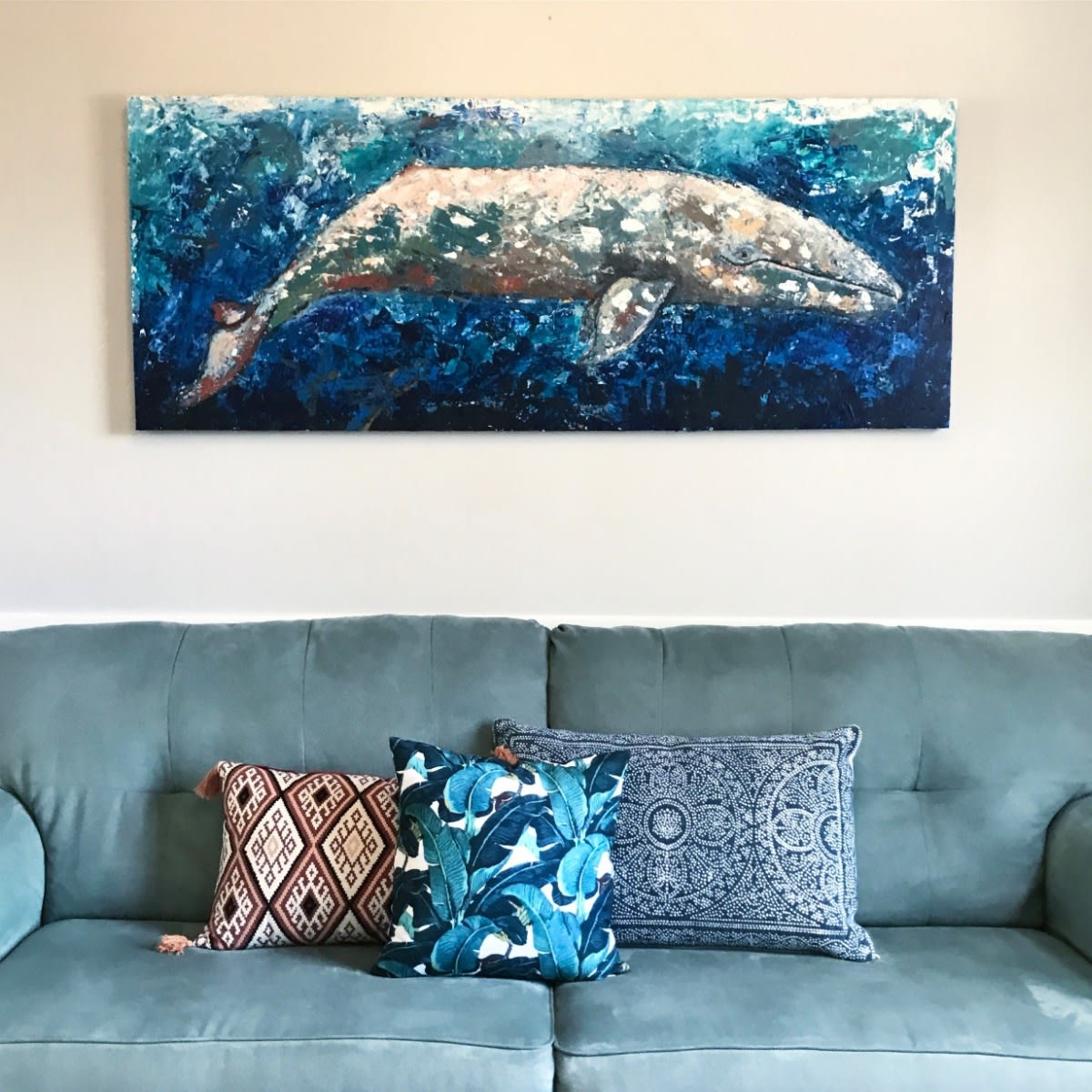 A traveler for a traveler.
A collector's new home on the Oregon coast called for something special with a tie to that geographic place.
After researching some of the aquatic life in the area, I learned that the migratory patterns of gray whales not only put them in her neighborhood once a year, but also made them the longest-traveling mammals on earth.
This collector also happened to have a passion for world travel, both in her job and personal life. It was a perfect fit, and we named this piece The Traveler.